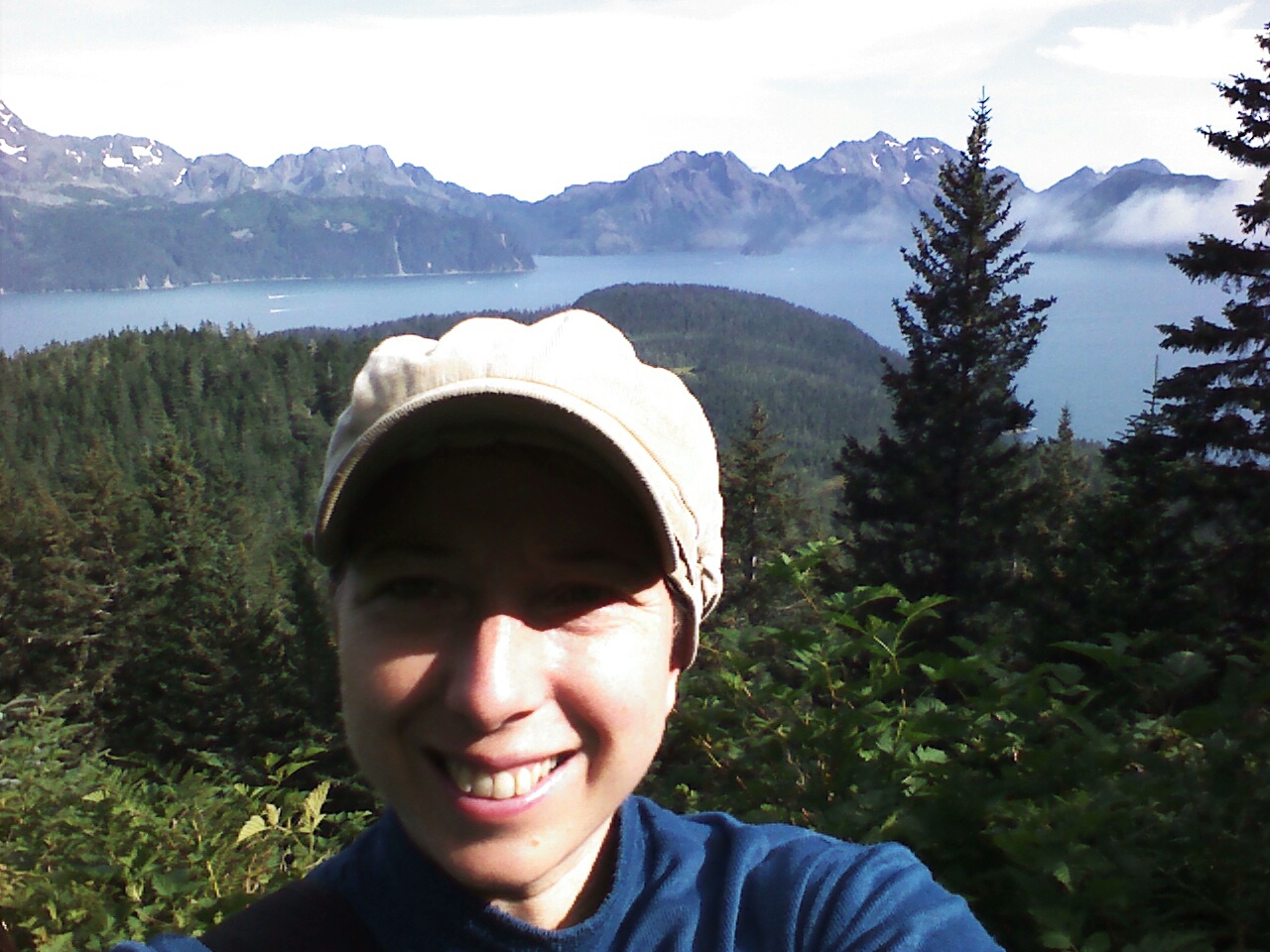 Katie Bauer Life's Lessons 7 Comments on My Mid-Life Crisis—My Awakening—My Self

One month or so before my 40th birthday, right on time—for once not procrastinating, I was hurled head-first and with great tenacity into my impending mid-life crisis. Although transitions of identity, whenever they may come, can be liberating, fulfilling, and even joyfully amusing, mine definitely started as a crisis before it became an awakening! After […]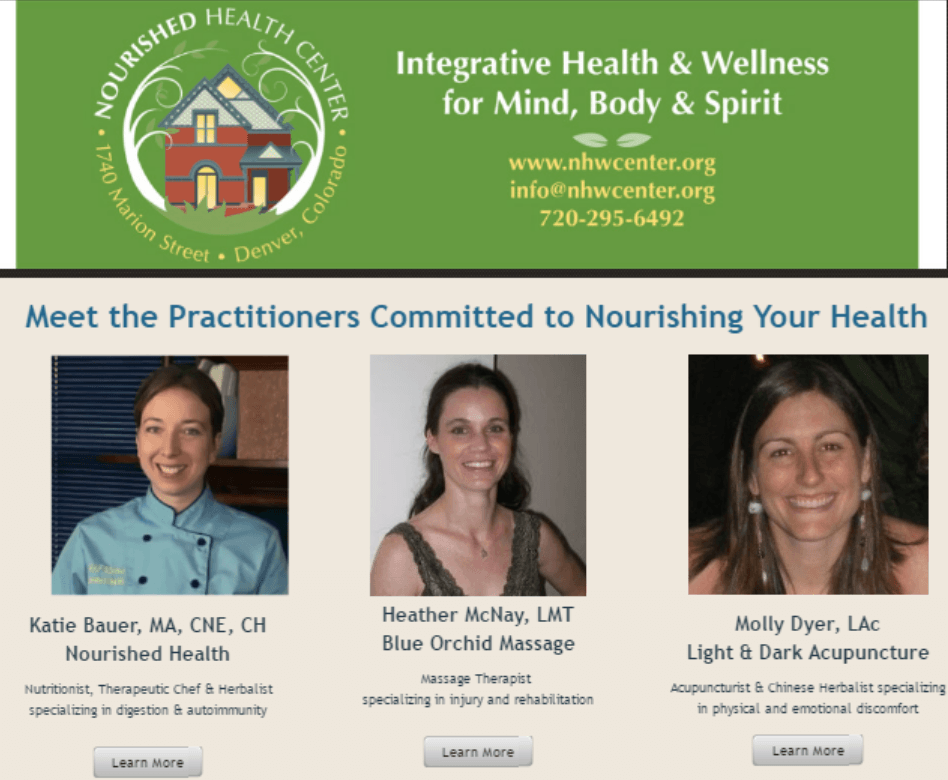 Katie Bauer Life's Lessons Leave a Comment on Nourished Health Center closed on July 1

Nourished Health Center, the integrative health center I was the Founding Director of, closed on July 1–our 6 year anniversary. My private practice, cooking classes, and workshops will continue, but in new locations. The reason we closed I explained back in June via this Facebook post if you missed it: Most of the Nourished Health Center […]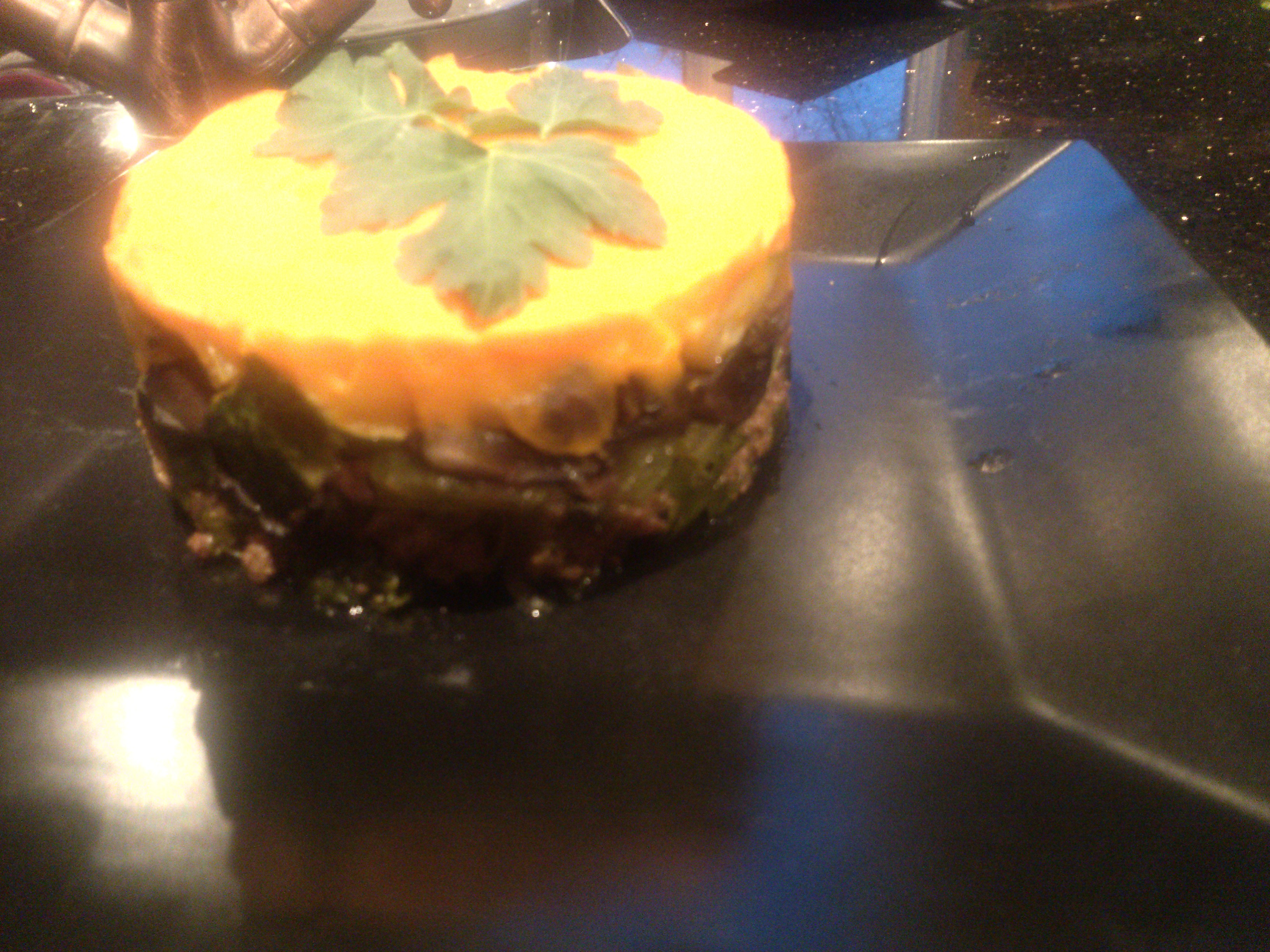 Katie Bauer Holidays, Recipes dairy-free, egg-free, low glycemic, nut free, Paleo, savory, St. Patrick's Day, vegan1 Comment on Low-Glycemic, Veggie Dense, Dairy-Free, Upleveled Shepherd's Pie (vegan or omnivore)

In the 1700's it is said that Irish peasants typically ate between eight and fourteen pounds of potatoes EVERY day, accounting for 80% of their caloric intake! Potatoes were easy to cultivate and required little space making it the ideal crop. And on today, St. Patrick's Day, many Irish-Americans still practice the tradition of planting […]
Katie Bauer Holidays, Recipes, Vitamins and Minerals dairy-free, egg-free, Halloween, low glycemic, nut free, Paleo, savory, side dish, St. Patrick's Day, veganLeave a Comment on Allergen-Free, Low Glycemic Colcannon and a Bit of Irish History for St. Patrick's Day (or Halloween)

Maybe because I am Irish (and Scottish, German and a whole mess of other things) I love me some potatoes. In fact, in grad school, I pretty much lived on them. I would buy huge bags of potatoes and "borrow" pads of butter from one of the school cafeterias and call it breakfast, lunch and […]
Katie Bauer Recipes, Research review, video, Vitamins and Minerals dairy-free, egg-free, leftovers, low glycemic, nut free, Paleo, savory, vegan4 Comments on Collard Burritos Save the Day and the Leftovers (with Video Tutorial)

Living in Los Angeles for some time with several Hispanic roommates created a love affair for me with tortillas. We ate tortillas with every meal—for breakfast we stuffed them with eggs or tofu and potatoes and for lunch it was usually beans, potatoes, salsa and avocado. Every meal we ate, from salad to stir-fry ended […]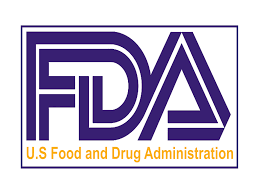 Katie Bauer News Leave a Comment on FDA Gluten-Free Labeling Update

On November 17, the FDA issued a proposed rule establishing that fermented, hydrolyzed and distilled foods must meet certain requirements to carry a gluten-free label. The gluten free labeling rule that went into effect in August 2014 indicated difficulty in scientifically detecting gluten in fermented and hydrolyzed foods and that the FDA would release a […]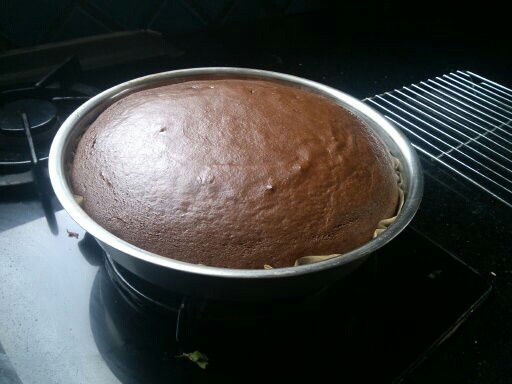 Katie Bauer Holidays, Recipes dairy-free, dessert, Mother's Day, nut free, PaleoLeave a Comment on Biohacking & Mother's Day Quick and Easy Allergen-Free Chocolate Cake with Chocolate Mousse Frosting

Recipe is paleo, gluten-free, dairy-free, grain-free, nut-free, seed-free, peanut-free, soy-free, coconut-free, refined sugar free, but chocolate-full! I like working out at night, as the last thing that I am doing during the day, as a separation between work and rest, somehow encompassing both and working to relax me and ease me into sleep (maybe). The […]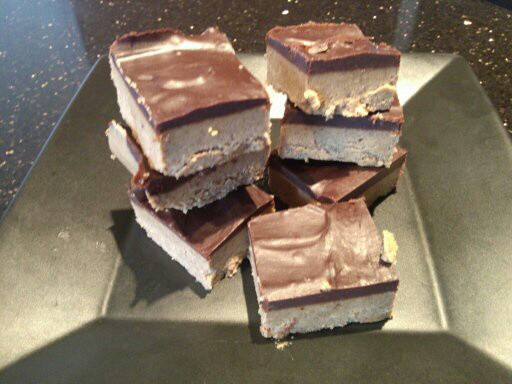 Katie Bauer Recipes dairy-free, dessert, egg-free, low glycemic, nut free, Paleo, raw, vegan2 Comments on Allergen-Free No Bake Chocolate-Sunbutter Bars (Paleo, grain-free, vegan, nut-free, egg-free, dairy-free, refined sugar-free, chocolate-free option, raw option)

As a teenager and into my twenties, my favorite cracky snack/dessert ever was Little Debbie Nutty Bars. Ugh! Yep, I couldn't get enough. I would buy a box and eat the whole box in one sitting… Yeah, I've never been challenged with sugar addiction! Right… So those crunchy, delicious Little Debbie Nutty Bars contain gluten, […]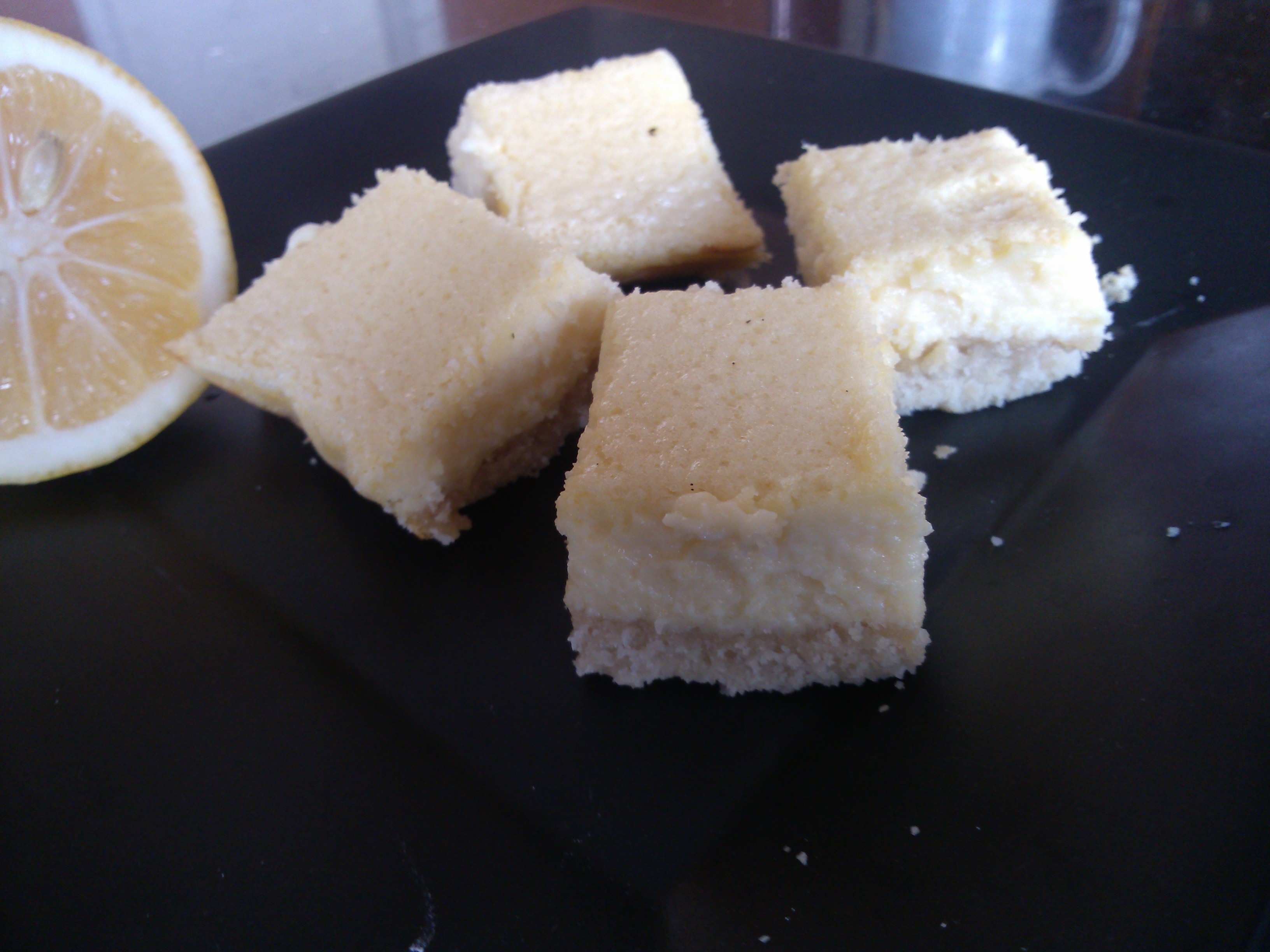 Katie Bauer Recipes, Sugar Detox 3 Comments on Sugar Free Meyer Lemon Bars

I love the combination of sweet and sour. So when organic Meyer lemons showed-up at the natural food store on sale—my mind began racing with all of the wonderful things those Meyer lemons and I could do together. Meyer lemons to me indicate the coming arrival of spring. To simply smell the flowery citrus aroma […]
Katie Bauer Holidays Leave a Comment on Is it Time to Finally Let Go and Release?

"[T]hat old September feeling, left over from school days, of summer passing, vacation nearly done, obligations gathering, books and football in the air … Another fall, another turned page: there was something of jubilee in that annual autumnal beginning, as if last year's mistakes had been wiped clean by summer."  ― Wallace Stegner, Angle of Repose
Katie Bauer Digestion, pain 2 Comments on Conquering Pain through Food and Lifestyle

So you may find it strange that a Digestive Health Specialist is writing about pain relief and arthritis… Hmm… Well, what does that tell you? 🙂 What is Arthritis? And why are you lumping other forms of pain in with it? The word "arthritis" simply means "joint inflammation." There are generally believed to be two […]
Katie Bauer Holidays, Life's Lessons 1 Comment on Make Habits Not Resolutions

"Write it on your heart that every day is the best day in the year."   –Ralph Waldo Emerson     Drum roll please…  According to a study conducted by the University of Scranton and published in the Journal of Clinical Psychology this month, the Top 10 New Year's Resolutions for 2014 are: Lose weight Get […]
Katie Bauer Fatigue, Life's Lessons 8 Comments on Choose Health

We can only be held accountable for what we know, but refusing to know is no excuse. And knowing without acting is inexcusable. I've had food intolerances my whole life. If I had tested for them in my teen years, I would have saved myself loads of adolescent angst and embarrassment from having a "pizza […]
Katie Bauer Uncategorized 7 Comments on The Cycle of Cravings and Flat on Your Back Fatigue

Are you driven to consume sugar, refined carbohydrate, salty snack foods or caffeine, even when you are trying not to? The first step to changing your relationship to food is to understand that relationship. Uncontrollable food cravings can make changing to a healthier lifestyle daunting and depressing. Social stigmatization can make it overwhelming and feel […]
Katie Bauer Vitamins and Minerals 13 Comments on Soy… Is it Safe?

Ever since I was the #wellnesschat guest on Twitter to discuss soy and its implications for our health, I've been fielding a lot of questions. I've decided that it would be helpful to have one place to send everyone; instead of continuing to regurgitate the same answers and research over and over (I'm starting to […]
Katie Bauer Digestion 26 Comments on Is the IBS Diagnosis BS?

This month is Irritable Bowel Syndrome Awareness Month. And telling it like it is… The IBS diagnosis is a load of BS. As a practitioner specializing in helping people overcome fatigue and regain a vibrant life full of energy, I work with a lot of clients that have been labeled (and accept their label) as […]
Katie Bauer Blood Sugar, Weight Loss 11 Comments on Ode to Fat

I can't count the number of times someone has come to a cooking class and become appalled that a nutrition therapist, who advertises the class as healthy, eagerly promotes high fat foods. They, like so many, equate consuming fats with becoming fat. Or how many times someone has thought me a dietician, not a nutritionist […]
Katie Bauer Uncategorized 3 Comments on Wellness for the Family Guest Post

By Gabrielle Kaplan-Mayer www.kitchenclassroom4kids.com Six years ago, my son was diagnosed with autism, and for my family, the initial experience of his diagnosis through us all off balance. As parents, my husband and I were consumed with grief and shock that our young son who seemed to be developing so typically was given what we […]
Katie Bauer Life's Lessons 12 Comments on Embracing Your Inner Black Sheep

A couple weeks ago,   I was teaching a cooking class and had the opportunity to have a guest chef join and assist me. This of course was a frightful proposition as even though I've been to culinary school, managed a restaurant, catered 100+ people events, done personal cheffing and I even own my own cooking […]
Katie Bauer Uncategorized autism spectrum, gluten free, kids, neurological, nutrition, vegan28 Comments on Changing Your Child's Diet to Improve Brain Function, Memory, Learning, Mood, Behavior and Focus

At least 3 million people living in North America are gluten intolerant, with 90% not even realizing it (1). Although some dairy and gluten intolerance symptoms manifest in the digestive tract, other symptoms are neurological; affecting mood, attention span, cognitive capabilities, behaviors, and sometimes even manifesting as attention deficit hyperactivity disorder or ADHD. As a […]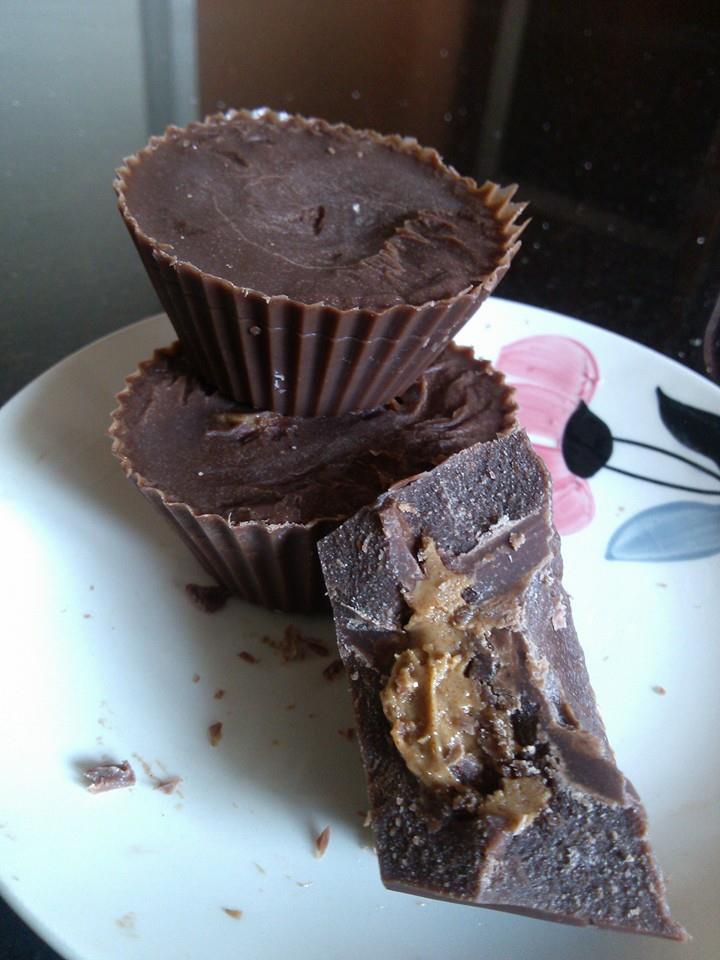 Katie Bauer Recipes gluten free, nut free, raw, vegan1 Comment on Healthy, Allergen Free Raw Mock Peanut Butter Cups

Okay, I have to admit it. I used to love, love, love Reeses Peanut Butter Cups. I couldn't get enough. But then I got all healthy and somewhere along the way read the ingredients and they were quickly and efficiently but not deliciously eliminated from my diet: Milk Chocolate (Sugar, Cocoa Butter, Chocolate, Nonfat Milk, Milk […]
Katie Bauer Uncategorized aphrodisiac, cooking tipsLeave a Comment on Cookin' For Love

Valentine's Day is upon us. If you listen real hard, you can sense a collective sigh of stress from lovers and wanna be lovers everywhere! This is unfortunate, because Valentine's Day should be about showing that we care to friends, family members, and lovers. It should be about nurturing, basking in the warmth of renewed […]
Katie Bauer Uncategorized Leave a Comment on Bathe It Out

Our skin is a detoxification organ—we excrete toxins through our sweat. And boy do we have a lotta toxins to excrete! We are bombarded daily with tobacco, pesticides, food additives, heavy metals, car exhaust, food allergens, sugar, bacteria, viruses, yeast, and more. Our liver is overwhelmed trying to clear all of these toxins, which can […]
Katie Bauer Uncategorized 6 Comments on Gluten Intolerant? How are Your Zinc Levels?

This article has been updated–Please check out newer research and info in article here: "Celiac Disease and Nutrient Deficiencies: How are Your Zinc Levels?" People with celiac disease or gluten intolerance have been found to have malabsorption. This is especially true for zinc, which is absorbed throughout the small intestine. Protein (including gluten) increases zinc […]
Katie Bauer Recipes 2 Comments on Pumpkin Seed Pesto Recipe

1 bunch of cilantro 2 cloves or more garlic lemon juice to taste sea salt to taste 1 C toasted pumpkin seeds olive oil and/or water Toast pumpkin seeds on stove top without oil (I prefer using a heated iron skillet). Stir/shake regularly until you smell the seeds toasting. Remove and food process with the […]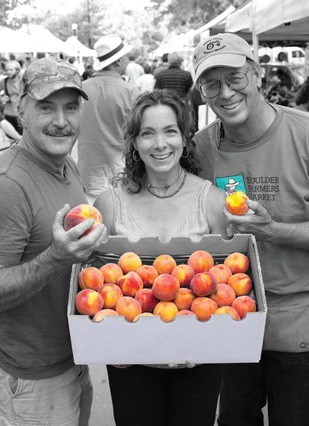 Katie Bauer Recipes 9 Comments on Confessions of a Reluctant Canner–Pretty in Peach

As I bounded home (as rambunctiously as one can with a half case of peaches and a whole lot of foraged farmers' market booty), my mind fluttered with peach fantasies: cobbler, pie, salsa, smoothies and facials. Why stop there? I would happily be barefoot and pregnantless in the kitchen! After scavenging the fridge and coming […]
Katie Bauer Uncategorized Leave a Comment on Shopping Gluten Free

I bet you didn't realize it, but every grocery store in every town contains a gluten free section. It's called the produce section. Seriously. The safest and easiest bet for having a gluten free diet is to get back to basics. Avoid processed and prepared foods.  Eat "real foods" not foods with ingredient lists. Vegetables […]
Katie Bauer Uncategorized Leave a Comment on Healthy, Easy, Gluten Free Meal Ideas

Yes, it is possible to eat without wheat! North American culture is overly reliant upon grains. Yes, a gluten free gourmet can replace gluten containing grains and flours in her diet with gluten free grains and flours; however, it is preferable to eat whole grains in moderation only and consume most of your body's carbohydrate needs […]