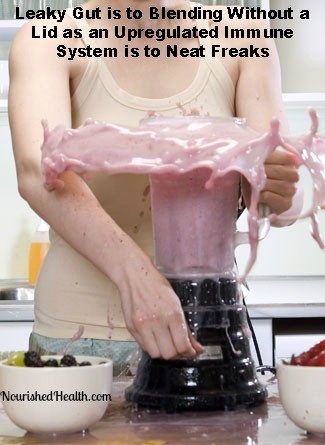 If you have food sensitivities—you have leaky gut. If you have bacterial overgrowth, candida overgrowth or a parasitic infection—you have leaky gut. If you have an autoimmune disease, you at one time had leaky gut and may still have it. Hyper-permeability of the small intestinal mucosal lining or leaky gut syndrome (LGS) is extremely common yet rarely diagnosed. It is responsible for autoimmune diseases (not just celiac disease and inflammatory bowel disease), all food sensitivities (not just those with gastrointestinal-type symptoms) and the development of all sorts of nasty opportunistic critter take-overs. It is even a causal factor in psoriasis and the autism spectrum! So what say you? Shall we get our gut junctions closing again—stat?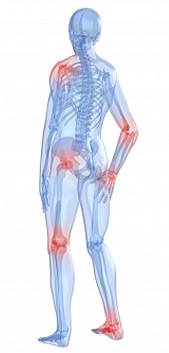 So you may find it strange that a Digestive Health Specialist is writing about pain relief and arthritis… Hmm… Well, what does that tell you? 🙂
What is Arthritis? And why are you lumping other forms of pain in with it?
The word "arthritis" simply means "joint inflammation." There are generally believed to be two types: osteoarthritis and rheumatoid arthritis. Osteoarthritis is inflammation caused by degeneration of the joint and is due to chronic wear and tear—often of the knees. Rheumatoid arthritis is an autoimmune condition characterized by inflammation, pain and swelling of the joints—often in the hands.
Chronic experiences of pain, be it arthritis or some other form, are most often amplified, if not caused by, inflammation.
8/8