EXPLORE
EXPLORE
EXPLORE Your Health: Digestion is the basis of all health. Without strong digestion the body is at risk for developing food intolerances, autoimmune diseases, thyroid problems, adrenal fatigue and more. If you are already experiencing one or more of these health conditions, have you removed the underlying causes of developing these conditions? Have you restored your gut integrity so new problems do not arise? Have you supported your body to absorb nutrients and digest foods better?  What is your body trying to tell you? Is your body expressing symptoms that indicate health challenges to explore? Explore these questions and more with a Complimentary Strategy Session. Click for more info.

INDULGE
INDULGE
INDULGE Your Culinary Potential: What if you knew what to eat, how to prepare it and when to eat it? What if you enjoyed cooking and eating like you enjoy sex? What if you treated your own body with the compassion you afford your love ones and sought to nurture, nourish and heal your body? How different would your relationship to food and to your body be? Come play and indulge in the kitchen in these Denver-based gluten free, dairy free and other allergen-free cooking classes that deliver an abundance of healthy ingredients and cooking methods paired with the freedom to throw moderation to the wind. Laugh your way to better cooking skills and eat your way to a more confident culinary you! For more info click here.

RESTORE
RESTORE
RESTORE Your Vitality and Bring Your Body to Life with a Private In Home Intensive: Years of immune over-stimulation from eating foods the body has an allergy, intolerance or sensitivity to strains the pituitary, thyroid, adrenals, nervous system , and more.  This can leave us feeling tired, depleted, sick and depressed. Create fast, radical and lasting change in the way you and your family feel, shop, eat and cook. The in-home intensive teaches you how to make a healthier lifestyle work for you in your own space. Click here to find out more!
What Katie's Clients are Saying: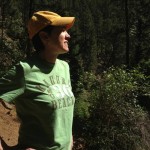 I believe I've discovered the answer to life, the universe and everything, which for me means exceptional health, through diet. I found this with the help of one of the best nutritionists and health experts one could possibly ask to work with and that is Ms. Katie Bauer of the Nourished Health Wellness Center. It is with her guidance I was able to change my diet, stop my immune system from getting the best of me and achieved a level of energy that allowed me to reincorporate exercise into my life and discover a passion for yoga.