I stand in solidarity with BIPOC & allies in denouncing police brutality, racialized violence and systemic oppression in all forms.
I may not always know the best actions to take, but I WILL take action and I will admit when I am wrong and learn from my mistakes.

Kathleen Bauer
Nourished Health
Nourishing body wisdom in sensitives & empaths to heal inflammation, pain, digestive issues, anxiety & fatigue to show up powerfully & authentically
"What if your health issue is actually an opportunity to emerge more resilient, in joy, in love with life, and more confident than ever?"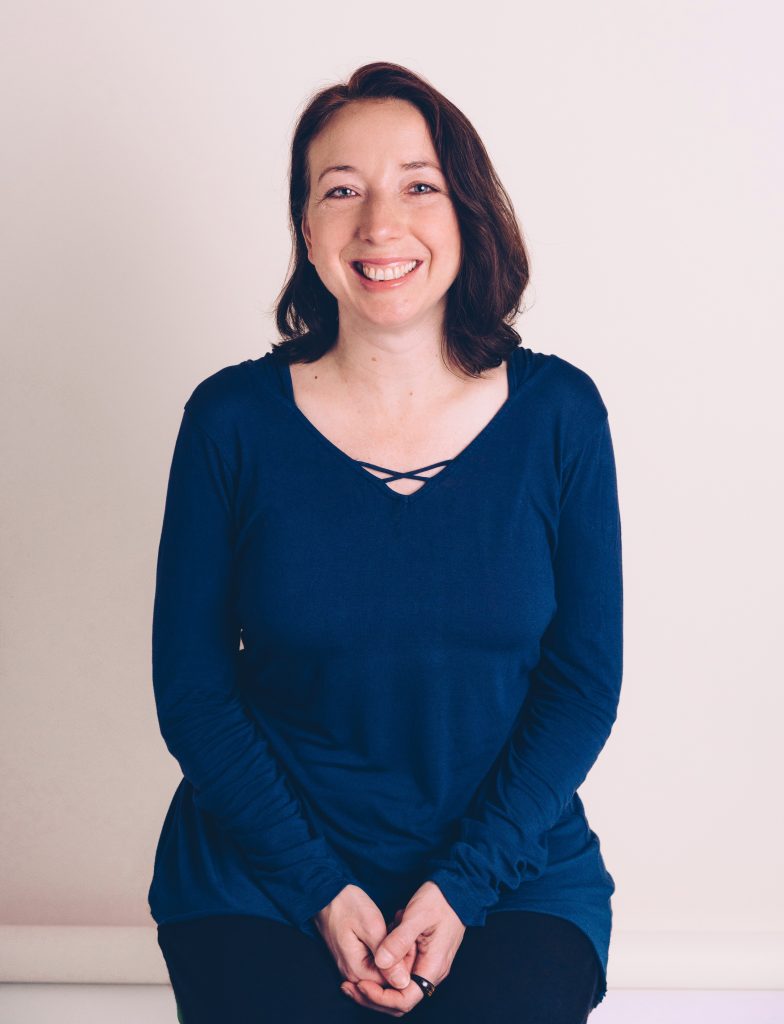 It's time to ditch the anxiety, fatigue and the effects of overstimulation on a frazzled nervous system; to feel powerful and confident in your body and mind; to get to the root of inflammation, pain, and digestive struggles; and to trust in and understand your own unique body wisdom. 
As empaths or highly sensitive people, we are heavily influenced by our environment and can easily be overwhelmed from overstimulation. We can be like sponges and take in the heaviness of the world around us, feeling so deeply and intensely the emotions and pain of the world, of the environment, and of the people we are surrounded by. This is such a gift to feel so intensely and to have so much awareness of what others are experiencing and yet, if we aren't prepared for this, it can overwhelm our nervous systems. If we can't differentiate what is our own pain and what is the pain of others, we can lose ourselves and feel uncertain, lost, and out of connection with our own soul purpose. Our minds can rebel from so much input resulting in worries, negative self-talk, and worst case scenario thinking.
As we burn-out from taking in too much, we get fatigued, withdraw, and just want to avoid it all. Sometimes we avoid by numbing ourselves out with overeating, with sugar, by binge watching tv, through drinking, and via a wide variety of other addictive behaviors that all take their toll on our physical and emotional health.
As empaths and highly sensitives, our bodies communicate to us not only of our own needs but also of the needs of everyone and everything around us. Our nervous systems are more sensitive and can get easily overwhelmed, resulting in a flood of stress hormones that create inflammation, pain, digestive issues, and more. If that wasn't enough, also, if we don't learn how our bodies uniquely communicate with us, our bodies will communicate in louder and louder, and more and more painful ways. This communication can appear as a whole host of health issues. 
As both an empath and a highly sensitive person, I have struggled my whole life with overwhelm and overstimulation from my external and internal environments. I would shut down and go into avoidant mode, as I closed myself off to people and experiences, and people would find me cold and insensitive, because to open myself up would flood my system with their emotions and experiences. For the first half of my life, being in very masculine-dominated environments, I was afraid of what others might think was weakness as I was flooded with emotions. I couldn't help but to always see the best in people and as a result attracted narcissists and dependent people into my life. My nervous system became frazzled from taking in too much or trying to avoid so much, and my body/mind rebelled with skin rashes, digestive issues, fatigue, thyroid issues, food sensitivities, and moodiness. 
I had to learn to love myself, to set boundaries, to stand up for myself, and to stop taking in the emotions and pain of everyone/everything around me. I had to get in relationship with my body to know what symptoms were my own, what was not mine, what energies from my environments were affecting my nervous system, what was from trauma, what was ancestral, and how my body/mind communicated to me through my emotions, thoughts, and physical sensations. I had to learn to build resilience in my nervous system, ground myself to the energies of others/situations, and clear my system of what was not mine. From this place, my symptoms resolve and my body/mind allows for the healing of dysbiosis and gut issues, inflammation to be quenched, and body communication to not happen through pain. You can get there too… 
I help sensitives and empaths connect to their body wisdom, counter overstimulation so they can show up powerfully and authentically themselves while releasing their anxiety, fatigue, digestive distress, pain, and inflammation. My unique somatic/body-centered approach draws predominantly from functional medicine, individualized nutrition, intuitive therapeutic culinary skills, psychospiritual mental health coaching, Chinese energy work, and medical qigong to address the root causes of health issues, support deep healing, resolve trauma, and empower you to be in relationship with your body and be your own healer.
DIVE IN! Food for the soul!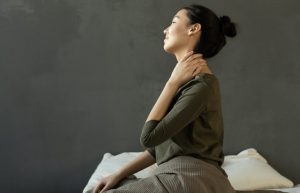 Day 4 of menstruating: I shouldn't be having cramps… But there it was, all "shoulds" aside. It can be alarming when we get unexpected pain. It can feel most comfortable to run away from it rather than to turn toward it and to find understanding with it.
Organizations Supported/Offered Talks/Presentations/Classes to: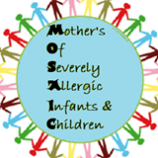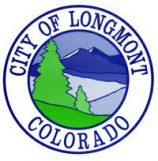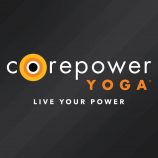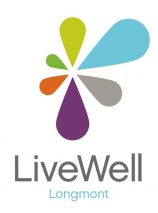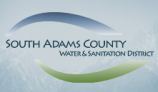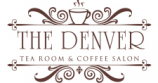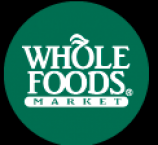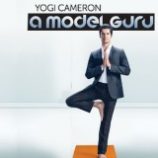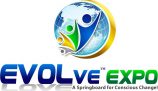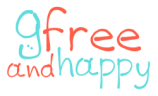 What Kathleen's clients are saying:
I am starting to feel stronger and say "I welcome stress in my life and embrace it because it is a realization that I can not control very much" - but most importantly I can control how I deal with "stress" - and through our work I am "dealing" with stress by accepting it, not penalizing myself for experiencing it, and being somewhat indifferent to its inevitable occurrence - and most importantly realizing that if I am not vigilant it can become anxiety… I cannot always be "right" and I will just have to learn to live with that - and should an occurrence happen where my judgment is not correct, then I will handle that situation if and when it occurs rather than having anxiety over what "might" happen - through your help I am learning that you cannot deal with a "fictitious or made up situation".
"I think just being healthier is making my brain sharper and quicker. I've lost a good amount of weight lately and have been more active and eating less so i feel altogether lighter. I've also stopped caring a lot what others think through the coaching and therapy 🙂 it has been so freeing. Just letting myself make mistakes. Letting myself take breaks. Letting myself ignore what people are saying behind my back if they are. It's like before I was walking on eggshells and now I'm on solid ground…. Thank you!!! ...Thank you so much for all your continuous help."
"It's a lot easier to give myself self compassion now that I'm more grounded, less fatigued, etc. I also have lesser of a need for it. By moving away from a perfectionist mindset, it's becoming easier for me to focus on the positive of the moment and worry lesser about getting things right, the future, etc. I guess you could say I'm more mindful now and live for the present moment. I feel a lot more joyful and peaceful as a result. I think we should keep doing what we're doing. The results are really great!"
"It is not an exaggeration to say that Katie Bauer has changed our lives. Our children were both diagnosed earlier this year with an autoimmune disease, which causes them to progressively become allergic or intolerant to more and more foods. When we met Katie 6 months ago, my younger daughter wasn't sleeping or staying in school because she was in constant pain. My older daughter had lost 10% of her body weight in the previous month because she had no appetite. Our doctor is wonderful, but his suggestion to put our kids on elemental formula or long-term steroids was not what we were comfortable with. And then we found Katie Bauer. Katie immediately had my children tested for food intolerances, and put them on a radically different eating plan. Within 5 days on Katie's plan, my children were like new kids. My younger daughter's chronic stomach pain went away, along with her chronic headaches, eye pain and joint pain. Perhaps more surprisingly, a few months after we started working with Katie, my daughter had an appointment with her eye doctor, and her eye sight had improved so significantly that she needed new lenses. My older daughter regained her appetite and all of the weight she had lost. We have followed Katie Bauer's suggestions religiously, and she has been with us every step of the way– she is responsive, extensively knowledgeable, and most importantly, so passionate about what she does. Truthfully, I'm not sure exactly how it all works, but it really does, and I'm am eternally grateful to Katie for everything she does for us…."
"Actually I was also thinking my fibromyalgia symptoms have been a lot better now since I started all your techniques earlier. I think the best for me is taking the tine needed for myself. You just taught me to slow down and not get triggered from stuff."
"Age gives you perspective and you have helped me dig out of the burden of depression. Activity seems to be the antidote this time. Depression is an evil son if a bitch and it screws up your perceptions and decision making capabilities. I was in a hole when I reached out to you. In a short while we have come a long way. You are my secret weapon. Heehee… Thank you (bow) you have helped very much indeed."
"Overall I feel I've become much more mindful. Also feeling the power to say no to things and people and realizing I'm not a bad person for doing it. Overall I fell so much better. And I understand that it's something I have to work at everyday. It will get easier to bring back the positive thoughts, but I'm not scared that something bad will happen. I know it will, its life, but I know I can get through it. Before the situation with my parents, I felt like I was a very positive and happy person. Now I feel like that same person - I don't feel broken or wronged or fatally flawed - there's just a different sense of strength and happiness. Because I've finally made it about my choices and am building positive habits back into my life. [Husband] has noticed a shift too."
"I believe I've discovered the answer to life, the universe and everything, which for me means exceptional health, through diet. I found this with the help of one of the best nutritionists and health experts one could possibly ask to work with and that is Ms. Katie Bauer of the Nourished Health Wellness Center. It is with her guidance I was able to change my diet, stop my immune system from getting the best of me and achieved a level of energy that allowed me to reincorporate exercise into my life and discover a passion for yoga."
"They say people come into your life for a reason, and with that bringing something we must learn. And I think we are led to those, who help us learn to grow, if we let them... I know I'm who I am today because I knew you...So much of me is made up of what I have learned from you and you will always be with me in my heart. ...I know you have rewritten my life because you were my friend ( if it's ok to call you that instead of coach) and i will be eternally grateful. You don't know how much you have helped me."
"Last year was really bleak and I was constantly depressed, I'm trying to make a big change in the new year and these talks have definitely helped motivate me. I feel a lot better these days. My self esteem is returning and I feel hopeful again...Even just a couple of weeks ago I would just lay in bed for hours and not talk to anyone. It feels so different now. Making a change is easier said than done but taking small steps week by week makes it a lot more manageable."
"I think that with your assistance I have been able to successfully work through the challenges that I wasn't sure how I would be able to overcome. I have reinstated wellness practices that I had lost touch with, learned to listen to my gut again and have reaffirmed my belief that we are all capable of creating magic with a little hard work…. I truly appreciate your guidance and assistance while I worked through all of this…. thank you!"
"I've been holding on so tightly to everything since my mom - because I didn't want to lose control or feel uncomfortable/hurt. That I've really been missing out on just living. And trusting. And it's still super scary as I begin to plan for work and slowly jump back into it, because I don't want to let my family down (or myself). But there is also a sweet peace and freedom I have underneath the nervousness that I've been searching for for a long time. When we first started our work together we had to define values and one of my personal values was freedom. And I see how I'm more capable of riding life's waves and ENJOY it without shattering when something goes wrong. I'm not going to lie, something going wrong still freaks the heck out of me, but I'm so much happier and more mindful. I know that if it goes wrong or I experience failure I have the tenacity to work hard and the creativity to figure it out…. I feel like I've found a close friend and coach and appreciate all you've done."