Embodied Emergence Sessions
Enjoy Some You-Time: reconnect with yourself
An indication that Embodied Emergence Body and Energy Work sessions are for you is if you don't feel like yourself. You can feel the future calling, but something is holding you back or seems missing. You feel anxious or frozen. You might be experiencing uncharacteristic depression, anxiety, anger, or negativity. You want to believe that it is possible to move forward and sometimes you even get glimpses of it, but fear, doubt, self-blame, physical illness, or past memories keep you chained. You long to speak your truth, feel fully at home in your body and in your community, live from a place of aliveness, trust your intuition, and offer your gifts to the world. Embodied Emergence sessions will support you to shift from struggle to the embodiment of who you are.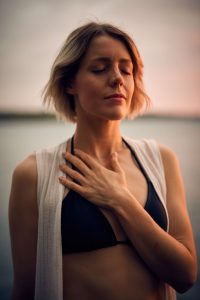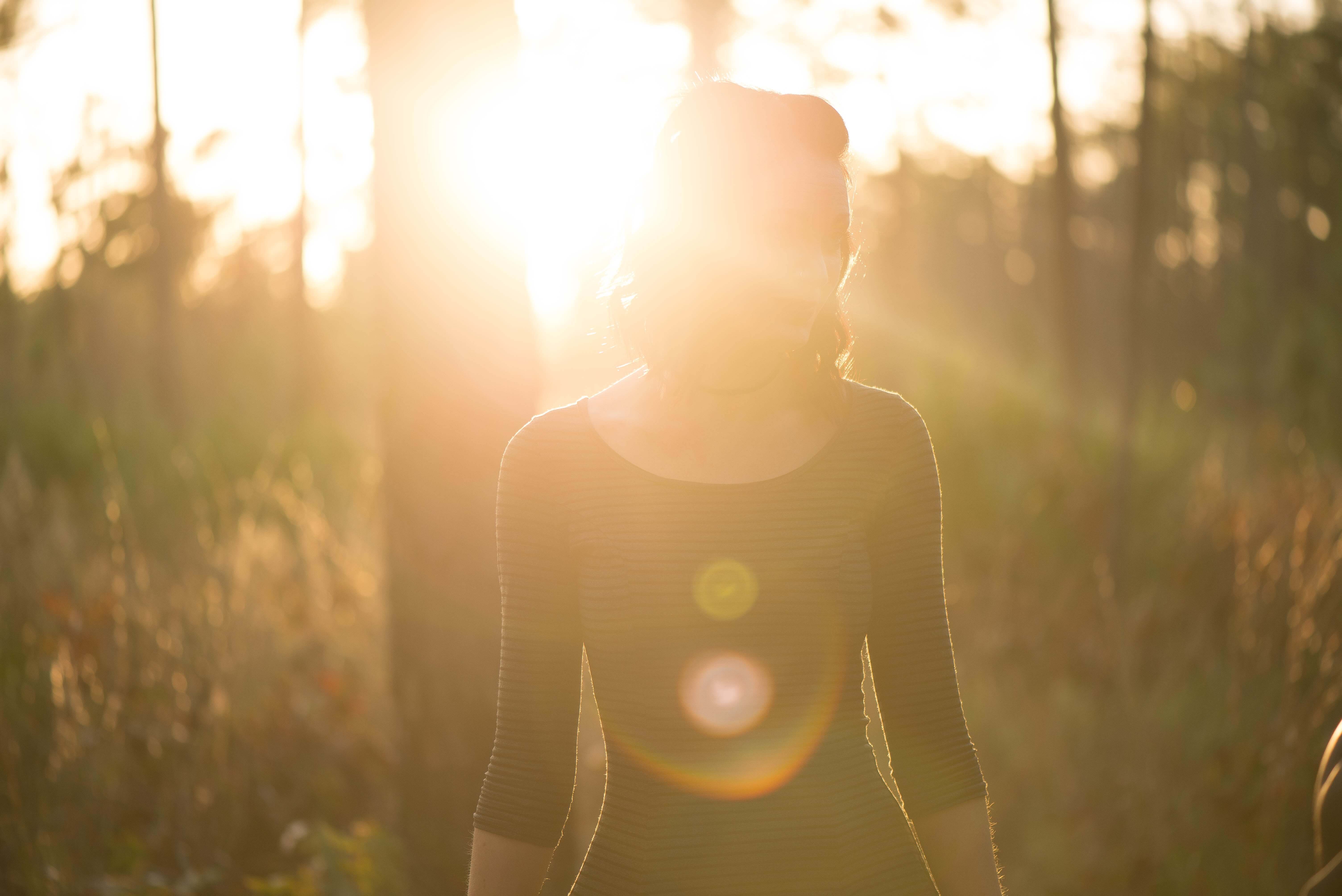 Sometimes the reason why we have difficulty finding our voice, acting on our truth, or moving forward in our lives is that an essential part of ourselves is literally stuck in the trauma of illness, accidents, difficult relationships, emotional upsets, challenging sexual experiences, heartbreaks, and loss. This can lead to a feeling of disconnection to ourselves and others. We may experience grief, depression, anxiety, illness, low self confidence, meaninglessness, isolation, or an undefinable sense of loss.
Another reason we may feel a lack of vitality, joy, and ease is from being overshadowed by energies that don't originate with us; limiting belief systems; hostile/angry words directed at us; or our own shame, guilt, grief or anger leading to a disempowering sense of self. These intrusive energies can become lodged in our body and can lead to localized pain, discomfort, loss of vitality, illness, feeling "out of sorts", feeling down, feeling angry, feeling negative, or can fill us with thoughts that don't seem "like our own". Removing them releases us to feel empowered, uplifted, positive, joyful, lighter, and free. It allows us to move forward in our life's journey with greater ease and direction… clear.
What are sessions like?
Organization, Pricing, Deets...
These sessions are body-centered, meaning we use the body's intelligence as the gateway to wise, sustainable, embodied transformation to support you to find your truth and way back "home" to yourself, weaving together Medical Qigong, brain and chakra balancing, Body Talk practices, shamanic and energy medicine practices, hypnotherapy, reiki, and sound healing.
Embodied Emergence sessions are already included in the Nourished Health Process Program to achieve true health; However, Embodied Emergence Sessions can also be scheduled as one-off sessions on their own and can be scheduled by new clients. For one-off sessions, appointments are $100/hr and typically last between 1-2 hours. There is no separate consultation session scheduled prior to these sessions (like required with the Nourished Health Process Program).
All sessions are currently only being offered virtually. 
The session starts with a video conversation and intake to understand your needs, history, environment, and symptoms.
From there, we will go off camera and I will be in dialogue with your body, your energy system, your higher self, and benevolent higher guidance that I work with and that accompanies you. The session is focused on bringing you back to yourself – removing that which isn't your's from your system and strengthening your energy matrix and meridians. 
For the first session it is essential that you be in a relaxed state, as alone as is possible (while I understand this isn't always possible). Some people choose to sit in meditation, others take a nap, some go for a walk in nature or sit/lay outside, while others choose a space of quiet contemplation. No screen time or phone conversations should happen while we are in session off video and all in person conversation should be kept to a minimum except as is necessary with children or when at a hospital and needing to engage with medical staff. If future sessions are scheduled, you may go on with the regular aspects of your day though preference is still to take the time to be in silent contemplation. You do not need to stay awake for the part of our session that is off video. If you would like to be guided in meditation during  our off video part of the session, just let me know and I will share a guided meditation for you to use. 
After the off video portion of our session, we will return to a video call or can switch to a phone call to discuss the information gathered while off video, to provide the guidance offered through the unseen world, to explain what happened during the session, to get feedback, to offer any additional clarity, and offer guidance and education for energetic hygiene and self-support. Additional information may be gathered during this time as well as answering new questions that arise. If needed, we will also continue with a guided meditation or journey and/or hypnotherapy. 
Ready to schedule a session? Reach out with your availability and I'll Get back to you.
Embodied Emergence Experiences
"Maintaining energetic hygiene is paramount to achieving optimal health and sustaining my client practice. I came to Katie exhausted, wound-up tightly, feeling generally heavy and low. I was in need of support and to this day, I am in awe of Katie's ability to tend my health. She has developed a mastery of seeing into the energetic field and subtle spaces. What may be most astounding to read is that my sessions with her are conducted remotely! I feel a deep, full-body sense of release and relief after she has completed her work and I cannot recommend her enough!"
"This was the most transformational experience! I went into the session feeling ungrounded, unhappy, and not my usually comfortable self. As the session was ending, I kept noticing that 'life is wonderful, my body and mind feel free - and balanced with each other'. I feel like I can once-again love life, and take on the challenges that life hands me--and that I always like to take on."
"I couldn't feel any better lol. My problem was with weird out of character anger. And that's gone. Thanks for walking me through this. You've been so much help… I learned that I should probably seek help when I am dealing with a situation I can't control. "
"It's a lot easier to give myself self compassion now that I'm more grounded, less fatigued, etc. I also have lesser of a need for it. By moving away from a perfectionist mindset, it's becoming easier for me to focus on the positive of the moment and worry lesser about getting things right, the future, etc. I guess you could say I'm more mindful now and live for the present moment. I feel a lot more joyful and peaceful as a result. I think we should keep doing what we're doing. The results are really great."
"I'm stepping out of what I think was "survival mode." Now I'm remembering what it's like to not be stressed and enjoy life and such. So healthy productivity doesn't sound bad at all :)"
"I'm an emotional person and that is probably my greatest strength but at the same time it could also create some challenges for me. I thank you for helping me learn more about me and the tools available to me when I face emotional challenges….I have been definitely better with our sessions… You've been a great help in my journey. I can't thank you enough."
"Since we began our sessions I felt I handle my emotions better than before. Even my coworkers notice a change. One even called me a happy man. And that he's envious. 🤣 If he only knew the stress I go through everyday Whether that's phantom or real one. I think I'm just getting better managing them which is awesome."
"Thanks so much! That was very powerful and you really helped me look at the underlying issues...I'm so grateful for YOU, Katie. You are amazing. Thanks with all my heart for your incredible insights, intuition and support... You have been epic and beyond helpful as always...I am so grateful for you Katie… Thanks for being so helpful and amazing"
"Im having an easier time expressing what im feeling these days too. Im cautious but truthful im focused more on what i feel at the moment. I let myself have the moment.It feels more clear."