Transitions are an inevitable part of life, from the transitions to adulting, marriage, gaining or losing children, andro- and menopause, mid (or not so mid-) life crises, divorce and break-ups, losing a job, career transitions, graduating, losing a loved (or not so loved) one, a health diagnosis, moving, and so much more.
Every transition is an opportunity for growth and every transition carries with it the heaviness of change and loss, even the transitions we are excited about. 
Transitions require no less than the willingness to symbolically die, to sit in discomfort and uncertainty, and finally to be reborn. 
The more we resist letting go, the more difficult the transition becomes.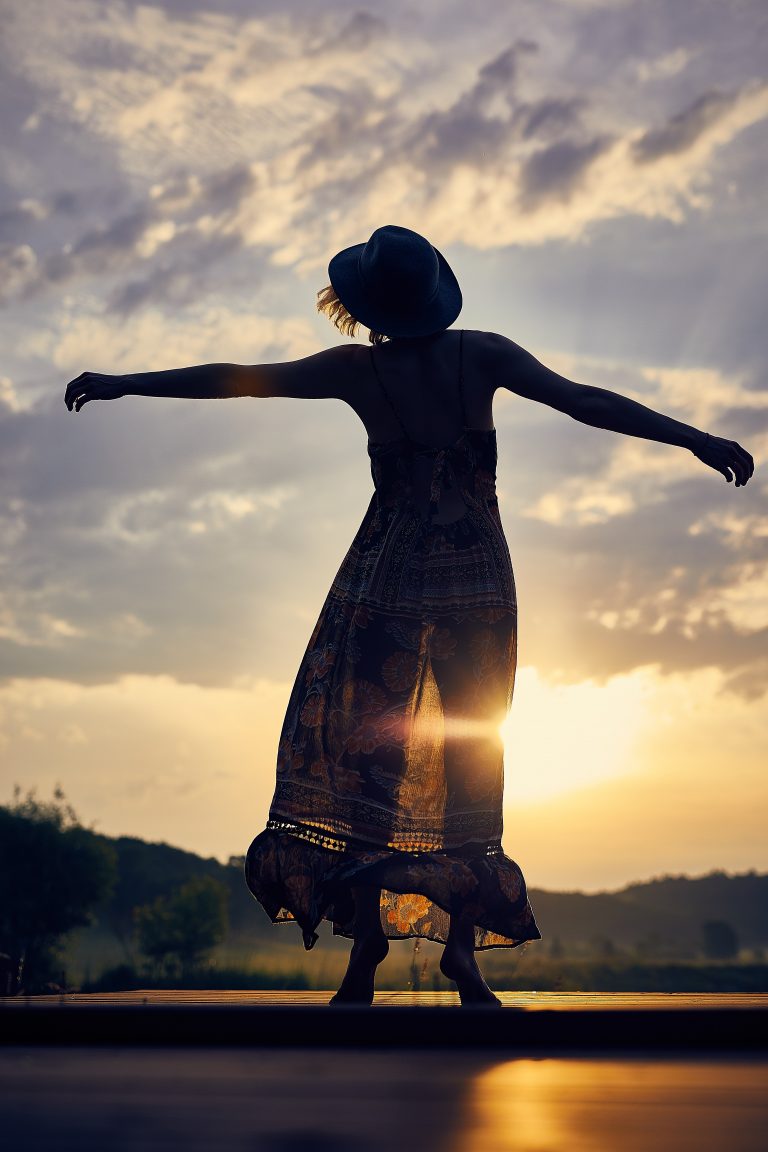 You may be in such a situation that you have no choice but to change and are seeking support because of the intense emotional (or even physical) pain, anger, grief, sadness, and heart-wrenching ripping that you are experiencing. 
Or perhaps you are past that and simply numb, stuck, uncertain, disoriented, confused, and have absolutely no clue where to go from here but know that you must go. 
Or perhaps you are seeking transition. You feel like everyone else is moving forward except you. You know you deserve more in your life and can't figure out what that "more" is or how to get to it. Fear, doubt, self-blame, worry, and negative self-talk have held you back long enough. Now is your time.
I've been where you've been, through my own transitions and moved from crisis to transformation. I am here to help you befriend the unknown, reclaim your power, and step into what you are here to do. Work with me as your Crisis to Transformation Coach has a beginning, a middle, and an end. Our time together is time-limited. You have shit to do and I have other people to reach. I want you to live your life to its fullest, make the most of this transition, and come out of your crisis transformed, engaged, and excited to step into who you are now.
The Crisis to Transformation
coaching process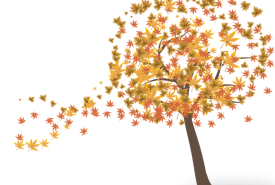 During this phase you separate from your old life and who you were until now. You grieve your losses. You must let go of what has been weighing you down to step into what is next.

This is the uncomfortable though oh so exciting phase where you stand between your two lives – detached from your old life but the new one not yet hatched.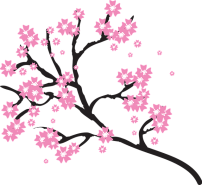 Now you discover and embody your hidden potential. You embrace your new life and identity and feel confident, comfortable, and excited about the possibilities of growth that this new beginning holds.
"Every process involves breaking something up. The earth must be broken to bring forth life. If the seed does not die, there is no plant. Bread results from the death of wheat. Life lives on lives." 
– Joseph Campbell
Often in transition we are so stressed and anxious that we struggle to slow down, to see what is in front of us. Our nervous system is so upregulated that dropping into the moment to regroup seems nearly impossible. But regrouping and grounding we must. Times of transition require us to reset; to press pause on our lives. With mindfulness practices, you take back control over your nervous system so that you can be in more allowance during this time of transition which is what is required to begin problem solving and to claim who you are now. 
Only from a place of awareness and ease can come the knowledge of what it is time for you to choose to let go of, beyond what is outside of your control to lose. We explore what you are ready to release, what you are ready to transform, and what no longer serves you. We review the key areas of your life and see what's working well and what's important to who you are now.  
All crises are held in our nervous system and in our subconscious. Through Brain Spotting, parts work, and other therapeutic interventions, we release the hold the crisis has over your mental and emotional state. I support you to track your own body's guidance as we unwind the grief, the crisis, the pain, and the stuck energy from your body through shamanic practices and energy-based somatic practices, including Medical Qigong so that you can finally move forward, free from being weighed down.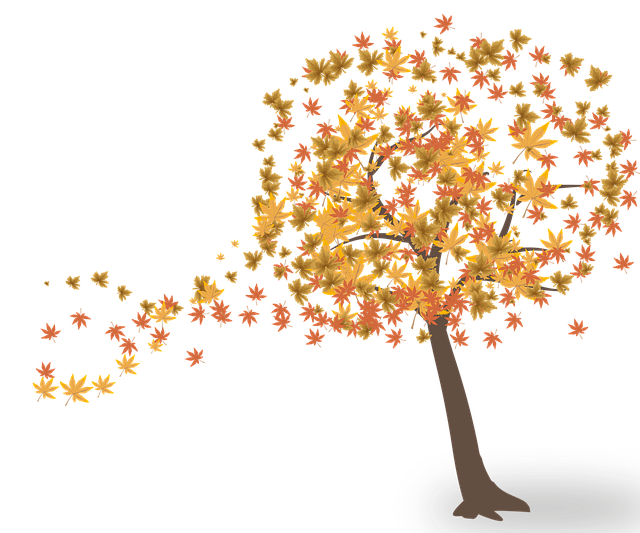 "Our deepest fear is not that we are inadequate. Our deepest fear is that we are powerful beyond measure. It is our light, not our darkness that most frightens us. We ask ourselves, 'Who am I to be brilliant, gorgeous, talented, fabulous?' Actually, who are you not to be? …Your playing small does not serve the world. There is nothing enlightened about shrinking so that other people won't feel insecure around you. We are all meant to shine, as children do…. And as we let our own light shine, we unconsciously give other people permission to do the same. As we are liberated from our own fear, our presence automatically liberates others."
– Marianne Williamson
Transitions are a time to call yourself home, to reconnect with your soul's purpose, and move into who you are now whole and current. Sometimes the reason why we have difficulty finding ourselves or our way to move forward is because an essential part of ourselves is essentially stuck in a past trauma, loss, heartbreak, accident, fight, illness or other challenging situation that caused a part of us to splinter off from ourselves in protection, what some cultures have described as "soul fragmentation". This can cause us to not feel fully like ourselves, like we are "missing something," but can't quite put our finger on what it is that is different. Alternately, sometimes, we know we lost our bravery, our spark, our artistic side, or something else and are left feeling depressed, isolated, lost, in loss, meaninglessness, and lack of motivation. Together we will track the places where you've split off from yourself, which may not be from the current crisis at hand, and with gentle guidance, invite those pieces to reintegrate with you through shamanic practices of contact with the unseen world and with your own guidance through hypnotherapy and guided meditation. 
I will direct you to connect with your own inner wisdom that knows all you have been through already and what you are ready for now as a fully embodied and whole being. Here you will release the fears of who you are now ready to step into. Together we will discover and unwind your unconscious patterns that threaten to limit your transformation through cognitive behavior therapy, dream work, and journaling.
Now is the time we uncover your strengths, passions, and what magically makes you, you now – your superpowers and unique secret sauce, and you vision out what you want now that you are who you are now. What you really, actually want now. I observe the gap between what you "say you want" and what you are actually doing to achieve what you want, and then we make a plan to close that gap, step-by-step, moment-to-moment, and through ceremony and ritual you prepare yourself for rebirth.

As your coach, I am your advocate and root for you, believe in you, hold you accountable to your vision, and help you identify and create the life you are meant to be living all while supporting you past the roadblocks to your living your success. With my guidance, you will implement your plan of action, get results, refine your actions, implement, get results, refine your actions over and over until finally you are where you want to be and fully embodying your soul's purpose. 
We will do more body-centered, somatic practices together to integrate and anchor into your being who you are now. You are forever changed and can never return to who you were before the crisis, before the transition and would never want to.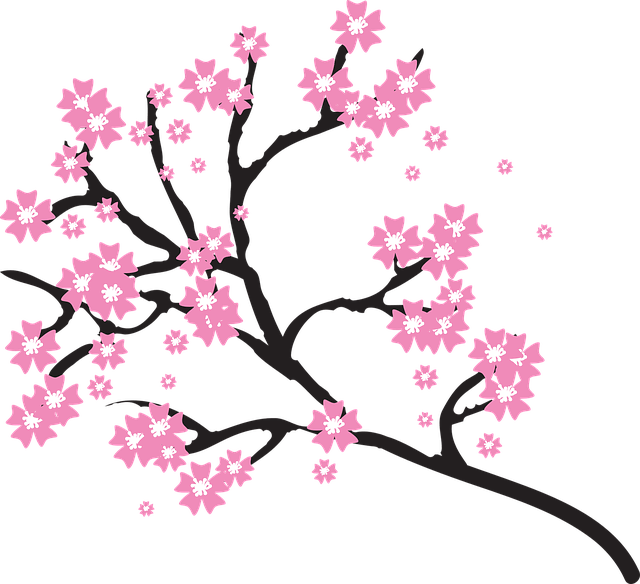 Katie, I feel a lot better - more peaceful and feel a release. I also wanted to thank you for taking the time to listen and speak with me. I don't say enough how much I appreciate your time, patience, and knowledge. I feel stronger and more sure of myself and it has to do with how willing you are to listen and provide feedback and resources. I cherish the relationship we have here. Just thank you a lot... It's truly been life changing for me and I can't say enough good things.
The biggest aha was that this is doable, I can conquer my feelings and be in control. I can love myself and get over my inferiority complex. Before, it felt like a huge stampede of feelings within me that I just avoided and never dissected through the way we did. And this made negativity less impactful. And I am realizing that the easier choice would've been to move on and leave. I am staying in, fighting with my demons and embracing them in every way. Makes me feel good. I also think it's a huge reality moment. There are some parts that are downright ugly, but as soon as I'm willing to accept them for what they are, it makes me feel that I can conquer them.
thank you I am less fearful of bad thoughts and feelings. I am trying more hard to go deep but I feel I have gone through all major anxiety inducing thoughts, which is probably why I am not getting as worried as before. It's not totally comfortable but I am way less anxious now. It's all about perspective and changing it to see negativities positively, if it makes sense. I am trying to be more action oriented.
Self-esteem and hence, confidence seems to have gotten good boost. I am enjoying this, and feeling more content within. It's constant work though….I am also reading my self esteem messages regularly. And even as I am reading, I feel better...Thank you Katie, I'm feeling focused and happy that I have a game plan on improving myself. I appreciate you and your help
I am so much more aware of the self criticism and the anger with myself is much less. Knowing and understanding where the anger comes from and gaining some closure with issues I have never really dealt with helped. I knew it was going to be better but such huge changes I didn't expect.
It's been a challenging year for me, maybe my biggest yet. It was challenging because I had to work on some of the bigger emotional areas of my life that I've neglected for so long. For me the biggest challenges have been experiencing a serious relationship that then brokedown in an unfortunate way, tacking my perfectionism and negativity, dealings with feelings of loneliness and isolation, etc. I've grown a lot through the process, and a lot of it was possible because I was able to connect with you and we were able to navigate through a lot of that. Now I'm reaching a point where I'm sort of "accepting" the situation. I've accepted that this is who I am and these are the challenges I'm facing. And with acceptance, it's becoming a lot easier to deal with all these challenges and slowly evolve.
I want to thank you for all your help! ...You've helped me through an incredible year of milestones
Your advice helped about the interviews, I'm glad that we talked after the first bad one. I totally owned my nervousness in the beginning of the other interview I had and really rocked it. I walked out and knew I'd be hired… thank you for you help in our sessions
I wanted to say thanks for you help Katie, I really appreciate all your help these past few and rough months. I'm so excited to move forward and see where my career takes me.
I'm feeling good about life right now, and ready to move on with things, so I'm excited too! :).. our weekly talks help me A LOT! And I always appreciate your time and the talks and the steps you set me up for 🙂 ...so thanks again!!
I have really been appreciating your willingness to work with me on the stressors as they have been coming up. There have been a couple of sudden changes the last little while, and it has helped tremendously to have tools to deal with them
Thank you Katie 🙂 I feel confident for the future now! It's always a pleasure to talk with you Katie and I'm so thankful for your encouragement.
The character Finch wanted to live. He saved a girl who wanted to commit suicide but in the end he didn't know how to save himself. It was sad. It made me think that there was a time I was so close to that too, being so depressed. And a lot of people probably on the same boat as I am, but the difference is I got some help and support and was able to manage those negative thoughts in my head… You've been such tremendous help. I'm much happier and loving myself now. It's amazing. I mean I still have my bad days but it doesn't cripple me like it once did… Thank you Katie… You're a wonderful person doing wonderful things.
I am thinking a lot about my coaching journey so far. One of the popular phrases recently at our firm is "Don't go at it alone". My embracing our weekly chats over the past months I feel has definitely shown me that trying to tackle an issue or a dilemma in isolation is self defeating and uninspired… I hope for now your new clients are not overwhelming - you have so much knowledge and calm to bring to your new clients - they are all lucky to have you as their coach - have a great rest of your day and stay safe.
I have been feeling much better since i spoke to you last. I think just talking to someone and just knowing that my feelings are okay.And I'm not weird or crazy having these feelings and knowing that its okay and im not alone help a lot… So knowing that its common im more paying attention to how to fix it instead of wondering why im feeling this.
I've been holding on so tightly to everything since my mom - because I didn't want to lose control or feel uncomfortable/hurt. That I've really been missing out on just living. And trusting. And it's still super scary as I begin to plan for work and slowly jump back into it, because I don't want to let my family down (or myself). But there is also a sweet peace and freedom I have underneath the nervousness that I've been searching for for a long time. When we first started our work together we had to define values and one of my personal values was freedom. And I see how I'm more capable of riding life's waves and ENJOY it without shattering when something goes wrong. I'm not going to lie, something going wrong still freaks the heck out of me, but I'm so much happier and more mindful. I know that if it goes wrong or I experience failure I have the tenacity to work hard and the creativity to figure it out…. I feel like I've found a close friend and coach and appreciate all you've done.
Just being cognizant of the fact that uncertainty is a part of life and it making life exciting has really helped me respond to that negative talk. I definitely don't see my negative talk as a real part of my personality anymore and more a defence mechanism…. I don't think I've really said this before, but thank you for equipping me with the tools needed to move through it. I definitely felt really alone dealing with it before.
I got a new job! 🙂 I'm really excited... I think it's the right step in my career. I was feeling very limited/stagnant in my growth at my current company.... I am looking forward to this change. I'm mostly excited to be passionate about my work again 🙂 You were the one who pushed me!!
Last year was really bleak and I was constantly depressed, I'm trying to make a big change in the new year and these talks have definitely helped motivate me. I feel a lot better these days. My self esteem is returning and I feel hopeful again...Even just a couple of weeks ago I would just lay in bed for hours and not talk to anyone. It feels so different now. Making a change is easier said than done but taking small steps week by week makes it a lot more manageable
They say people come into your life for a reason, and with that bringing something we must learn. And I think we are led to those, who help us learn to grow, if we let them (That's where my intention of acceptance comes in)... I know I'm who I am today because I knew you.... So much of me is made up of what I have learned from you and you will always be with me in my heart. So whatever way my life story ends, I know you have rewritten my life because you were my friend ( if it's ok to call you that instead of coach) and i will be eternally grateful. You don't know how much you have helped me...
Thank you so much for being such a wonderful thought and accountability partner Katie. I can't tell you how much I appreciate being able to bounce ideas off of you.
I got a job! Thanks for getting me refocused after my crash interview! I'm very grateful for all of the support I've gotten
A lot of my worry has started to fade. I feel pretty calm and happy. I'm still working on my to do list but I'm not panicking over it anymore.
I feel very.... turned on, if that makes sense? I'm finally focusing on the "fluff" things that I turned my back on before, and it feels very good, like I'm doing what I'm supposed to. Even the job hunt has been smooth and seamless. I feel very positive there too
I think that in 2017 i was lazy and unmotivated in almost every aspect of my life. If it wasn't for work I wasn't interested in it. Now I am motivated, Active, inspired to be creative
Thank you Katie. Having a safe space to be honest about what I'm thinking is so awesome…. thank you so very much Katie, for helping me become my best self.
Since i've started talking to you I've been feeling so much better mentally. Less breakdowns. Now maybe once in 2 weeks. Earlier it was once every 2 days.
...the biggest difference is I feel like I have a safety net feeling that I won't fall to far down once they hit, because I have all these tools and I am taking proactive and positive steps in the right direction
This has been a tremendous help as it is! I do want to say that now that the heaviness of the job has sort of lifted I can start counting some of the positives that I'm walking away with and this experience has certainly been one of them. I so appreciate your patience and your insights, taking the time to walk me through a pretty difficult time in my career/life. So i wanted to make sure you knew how appreciative I was of you... 🙂 Thank you so much again
I feel comfortable with showing/going through pain and that the process can bring emotional healing and a new found respect for myself and my capabilities. I feel more ready instead of scared… I feel really good with delivery preparation.
I feel like the work we've done in 3/4 months has surpassed what I've been trying to do the last 4 years. Emotionally and with business
Normally I wouldn't take a more proactive approach on leadership. I was always afraid and doubting myself. Our sessions have helped me to do things out of my comfort zone.